I just realized today, that I havn't officially addressed an exciting event (or person really) that will be coming into my life in June: my first niece or nephew!!!
I'm obviously thrilled and have recently been looking at baby...everything in a much more personal light. I'm actually pretty familiar with that realm because of the years I have spent working as a nanny, still I have a feeling that Aunthood is going to feel a bit different! In my excitement, I've been browsing baby items and thought I'd share some of my favorites so far!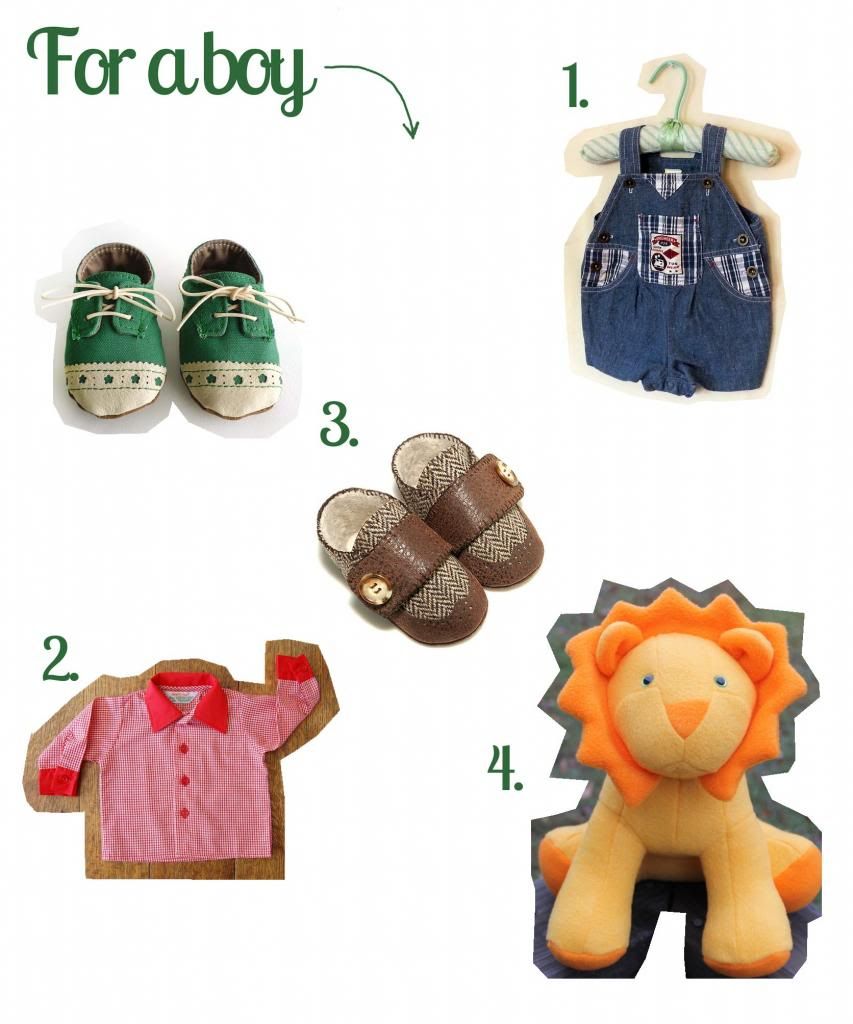 2)

The perfect little vintage
red gingham shirt
.
3)

Tiny handmade
oxford style baby shoes
, both spunky and dapper! I think I might even try my hand at making a similar pair myself.
I also love the idea of the
herringbone

pair
!
4)

Handmade Stuffed lion, because we all have our first buddy. I've actually purchased from this shop before and was very happy with the product!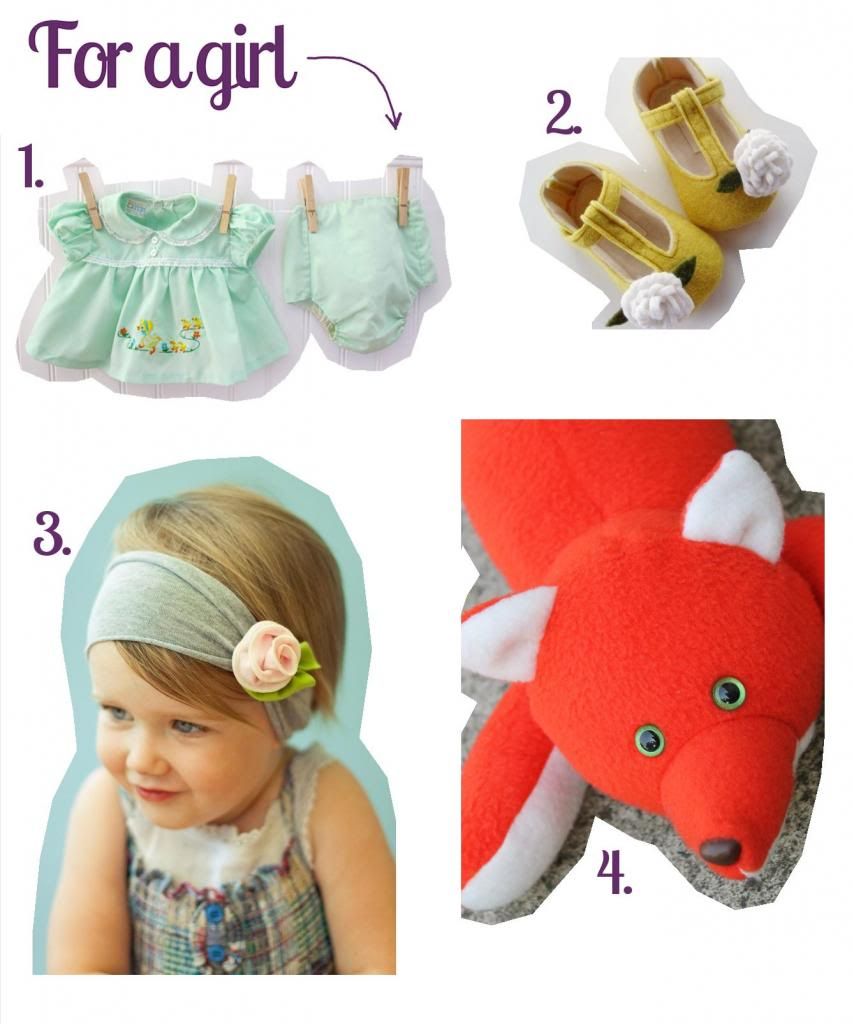 1)

A darling vintage dress and matching diaper cover, the duck detail is just so adorable.
2)

Felt shoe pattern, it's really sweet and I love that I can make and customize them myself!
3) Rose headband, I've actually had my eye on this one for awhile!
4)

Stuffed animal fox, from the same shop as the above lion.
I've been thoroughly blessed with the presence of children in my life the past couple of years, and now I'm so excited to have one in my family! Do you have any little ones in your life?